It's officially summer and I am ready to hop on a plane and make my way to Bermuda. Not a day goes by that I'm not thinking about the beach, peaceful sounds and the scenery of Bermuda. This past week I came across an article about working there remotely and I was really tempted to signed up.
I'm still trying to grasp my new normal now that COVID-19 has turned America upside down. It's definitely not easy but I'm trying my best not to let it get the best of me.
I've been a bit nervous to venture out to the city, but now that NYC is in phase 4, I decided to finally get my eyebrows threaded. I hated the extra time it took for me do my brows; especially now that I'm doing more GRWM videos.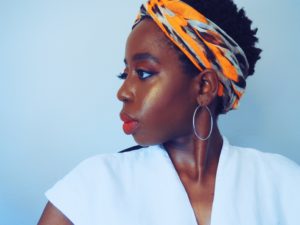 I took advantage of Skin Spa and Satori Laser's grand re-opening sales. If you're a deep melanin girl like myself and you're thinking about laser hair removal, I would definitely give Satori Laser a try. You can read about my experience here and here.
Been drinking my water from the Healthish water bottle, and I must say i'm getting a bit better with my water intake.
I haven't been a fan of MAC collection in a while but I was excited to get my hands on Save ya Tears Honey Lipglass and Cyberworld lipliner from the MACxTeyanaTaylor Collection.
I'm currently learning Portuguese thanks to Duolingo.
Supermarket Sweep is now on Netflix!
I'm currently reading Dangerous Prayers and so far I'm really enjoying it. Focusing more on my prayer life and spending quality time with God has become one of my top priorities.
I completed my COVID-19 Certification for the Professional Beauty Industry training via Barbicide and you should too.
Vintage Black Glamour is a must have coffee table book to add to your collection
Next month I will be doing my first shoot of the year. Watch this space!
Finally, stop arguing with racist people.
Until next time…