Hello! My name is Tanica and I am a freelance Makeup Artist from New York City. I decided to give this blogging thing another shot. Although I love reading blogs from other artist, I find some of them don't go into detail about what it's really like being a Makeup Artist.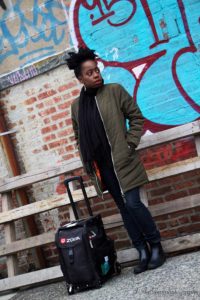 You see the amazing pictures on Instagram, the latest must have beauty products, the "likes" but you rarely hear about the struggles. Being a Makeup Artist isn't easy, its more than just applying makeup. So I decided to start my own blog and take you on my personal journey as a Makeup Artist.
On this blog, I will talk about my Moods like being frustrated with the outcome of a look I completed even after practicing it for days, my Moments like racing to the train station with my Zuca praying I don't trip and of course Makeup. I hope you will stay for the journey and if you are a fellow Makeup Artist I would love to hear your makeup, moods and moments.
Until Next time…